Landscape architecture
Do you need to add a personal touch to a commercial development? 
We're experts at creatively designing commercial spaces that align with corporate specifications. Our team of landscape architects and designers will work closely with you to provide cost-conscious, design solutions in response to your specific needs. MackLand, LLC are your landscape architects of choice. Professional landscaping adds a personal touch to a commercial development.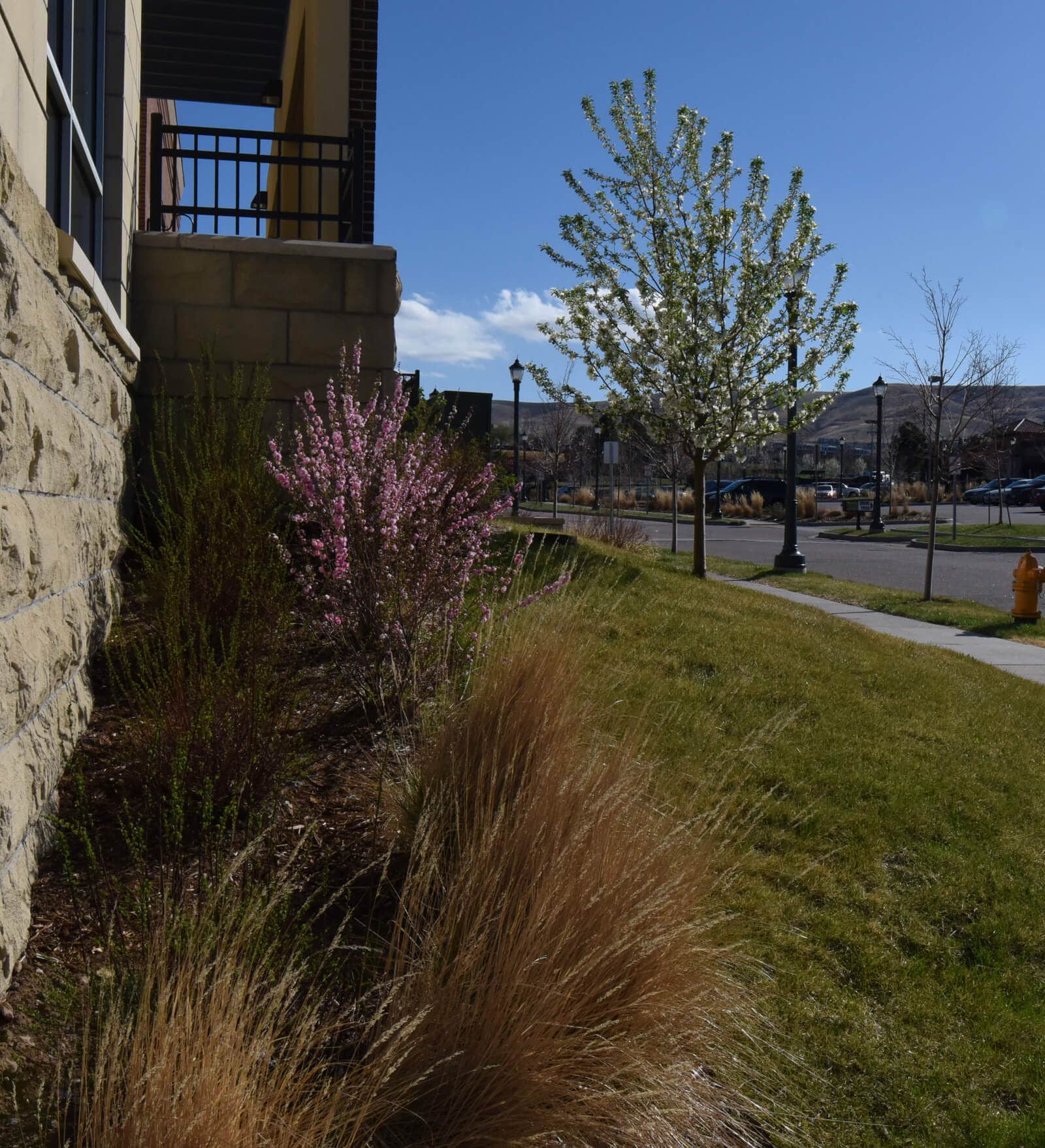 Our portfolio of work consists of public space design, urban planning, commercial and residential projects. Commercial projects include: 
Commercial campuses
Corporate headquarters
Schools
Office buildings
Multi-family Townhome and Condominium Developments
Parking Lots
Parking Lot Additions
Commercial Landscape Enhancements
Landscape Code Compliance
Landscape Ordinance
Foundation Landscape
Commercial Landscape Plans
Residential projects also range from small city properties to large multiple-acre estates.
Landscaping in Chicagoland and the Denver Metropolitan area, and the many climates that exist within, present a unique set of opportunities. 
Our skilled team of designers and landscape architects blend innovative thinking with comprehensive experience to address the challenges dictated by our unpredictable climate.
We are leaders in our field, redesigning landscapes to accommodate new technology that can be implemented on our client's properties.
We specialize in:
Commercial Landscape Design
Residential Landscape Design
Tree Inventories
Tree Preservation Plans
Tree Mitigation
Irrigation Design and Audits
Garages and small structures
Municipal Pool Removals