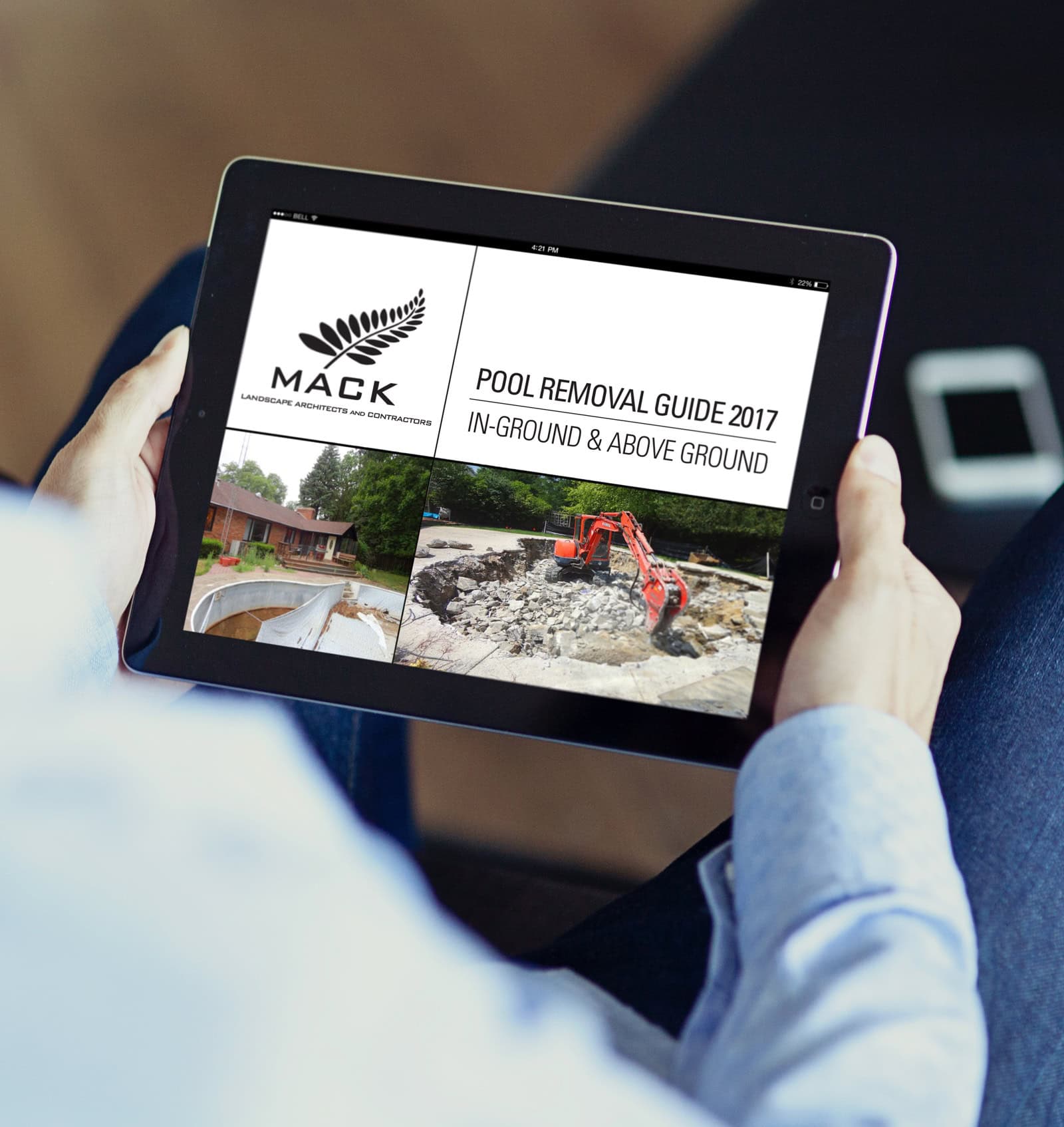 Pool Removal Guide
By: K. Mack | December 29, 2020
A swimming pool in disrepair can be a serious burden. Until now! No question about it, it is cheaper to remove a swimming pool than to continually repair and maintain it. The costs associated with owning and maintaining a pool are increasing. Mack Land, LLC is the premier pool removal contractor. We have developed a streamlined, low impact, efficient and professional process to remove your swimming pool for an affordable price.
LOCAL MARKETS SERVICED
• Northern IL – Chicagoland and the surrounding suburbs
• Southern WI – Kenosha to Milwaukee
• Central CO – Denver Metro and I70 Corridor
• If your area is not listed, please call our offices.
Are you looking for the right pool removal solution?
We have removed 100+ of pools and are the leaders in pool removals.
Pool removal guide
We will take you through the specific process so you will know exactly what it entails to remove your pool.
Reasons to remove your pool
Read through our reasons to remove your pool and if you can relate to any, you are ready for your pool to go.
America's #1 Source for Pool Removals
10 Common Pool Removal Mistakes
Most pool removal mistakes are because you hired the wrong contractor. We often get frustrate…
How Much Does it Cost to Remove a Swimming Pool
AVERAGE COST OF REMOVING A POOL WITH RESTORATION GOOD ACCESS (10' WIDTH) LIMITED (6' WIDT…
The Changing Backyard
The current pandemic has changed how we work, go to school, socialize, and especially how our homes …