At the bottom of our website you will notice the ASLA (American Society of Landscape Architects) logo of which we are a member.
What's the significance of this and why should you hire a landscape architect who falls under this umbrella organization?
The Society's mission is to advance landscape architecture through advocacy, communication, education, and fellowship. Sustainability has been part of ASLA's mission since its founding and is an overarching value that informs all of the Society's programs and operations. ASLA has been a leader in demonstrating the benefits of green infrastructure and resilient development practices through the creation of its own green roof, co-development of the SITES® Rating System, and the creation of publicly-accessible sustainable design resources.
Residential Design
REASONS TO HIRE A LANDSCAPE ARCHITECT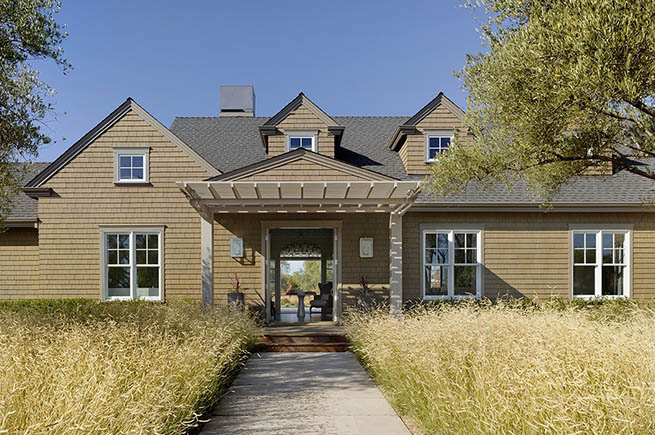 ASLA 2014 Honor Award, Residential Category, Vineyard Retreat, Scott Lewis Landscape Architecture/ image: Matthew Millman Photography

1. Landscape architects will increase the value of your home.
Hiring a landscape architect is one of the best investments for your home, adding as much as 15 percent to its value over comparable houses. A landscape architect is well equipped to design an outdoor living space that will not only add value, but also extend your living space while allowing you to enjoy all that nature has to offer.
 Arbors, installed seating, fountains, fire pits/fireplaces, patios, and even outdoor kitchens can create a space that is both inviting and environmentally sustainable. And research from Virginia Tech shows that landscapes literally grow in value over time, while traditional home additions or remodels start to lose value the minute the dust settles.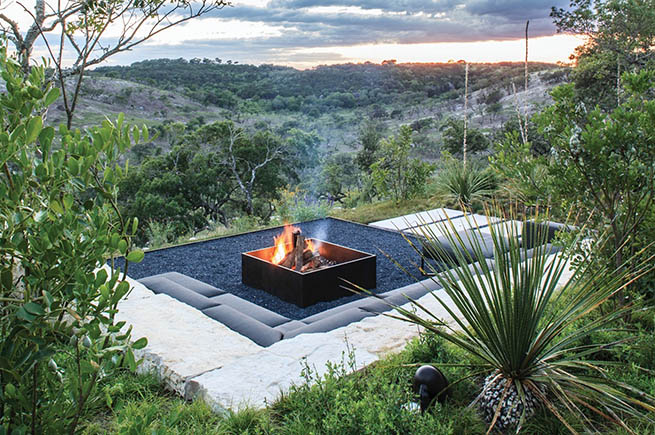 ASLA 2014 Honor Award, Residential Category, Hill Country Prospect, Studio Outside Landscape Architects / image: Arlen Kennedy Photography and Robert Reck Photography

2. Landscape architects have a plan. A big advantage of hiring landscape architects is that they're trained to think about landscapes as systems. They will assess your property's problem areas as well as possibilities and create a solid plan that addresses both the big picture and exact details of how your landscape will look. They will also help you select the perfect materials, styles, textures, and colors for your landscape project. A landscape architect will handle all the details, saving you time and stress.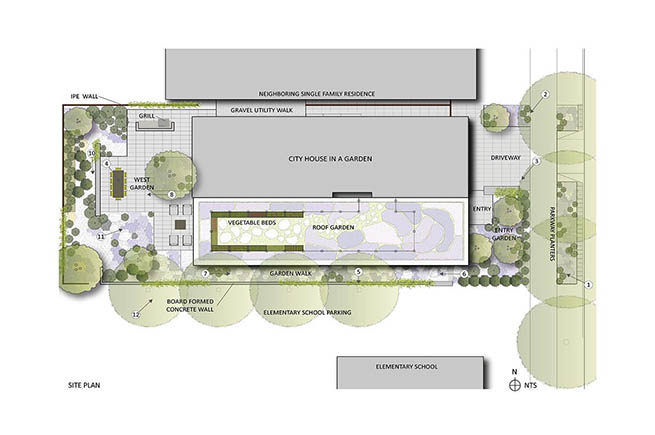 2014 ASLA Honor Award, Residential Category, City House in a Garden, McKay Landscape Architects / image: McKay Landscape Architects

3. Landscape architects design low-maintenance gardens featuring beautiful native plants. For those who are looking for low-maintenance gardens, native plants are the way to go—and a landscape architect will incorporate them into your landscape design. Native plants reduce water costs and often reduce chemical applications, and insects like bumble bees and butterflies flourish among them. One trend that relies on native plants is called xeriscaping, which reduces the need for supplemental watering or irrigation.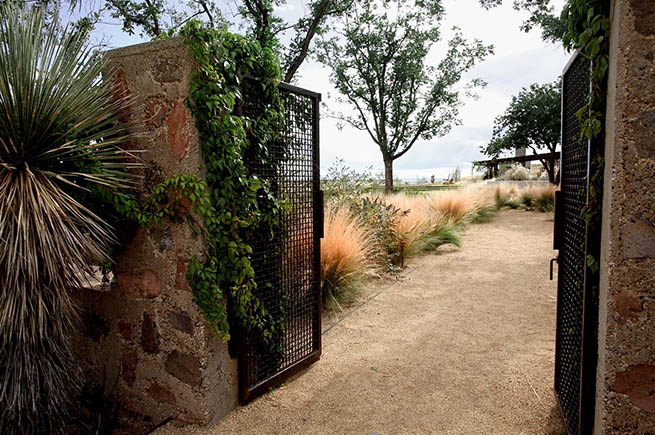 2015 ASLA Honor Award, Residential Category, West Texas Ranch, Ten Eyck Landscape Architects, Inc. / image: Terry Moore, Christine Ten Eyck, Trish Bigler

4. Landscape architects know where to place trees to lower energy bills. The proper placement of trees and large shrubs can actually lower energy bills by reducing heating and cooling costs, and a knowledgeable landscape architect knows exactly where they should be placed.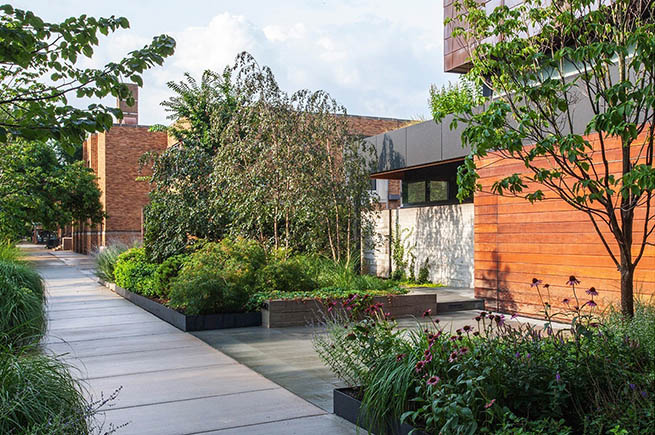 2014 ASLA Honor Award, Residential Category, City House in a Garden, McKay Landscape Architects / image: Linda Oyama Bryan

5. Landscape architects incorporate permeable paving. Permeable paving can offer solutions for driveway flooding or just add beauty to patios and sidewalks, while reducing runoff and encouraging groundwater recharge. A landscape architect will integrate permeable paving into your home landscape.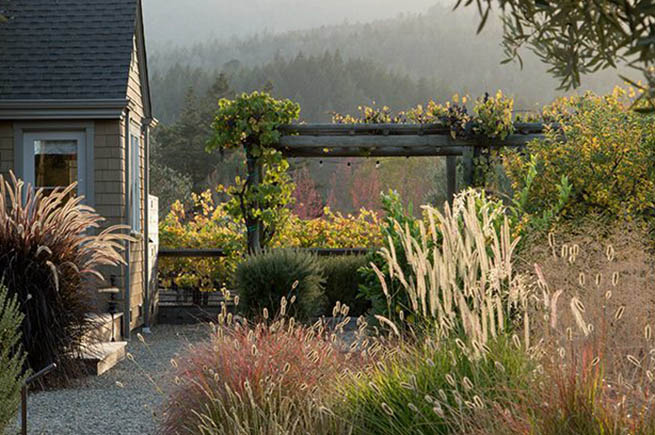 ASLA 2014 Honor Award, Residential Category, Vineyard Retreat, Scott Lewis Landscape Architecture / image: Matthew Millman Photography

6. Landscape architects design beautiful rain gardens. A landscape architect will create a properly-placed rain garden for backyards that might experience seasonal flooding. Rain gardens also create a habitat for birds and beneficial insects. These gardens help to filter rainwater runoff away from sidewalks and lawns and allow the water to infiltrate back into the ground. They are more attractive than a storm drain or French drain.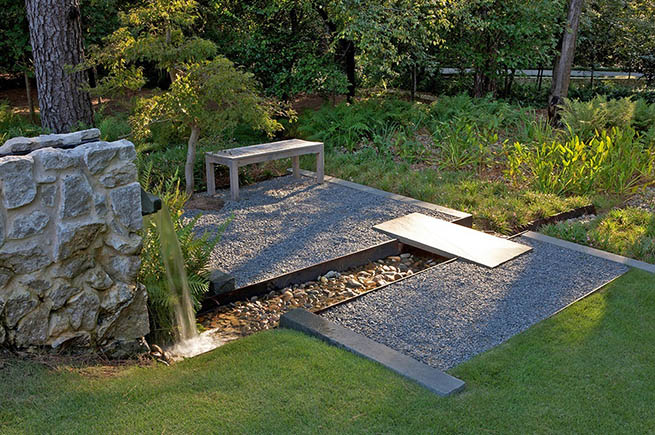 ASLA 2014 Award of Excellence, Residential Category, Woodland Rain Gardens, Jeffrey Carbo Landscape Architects / image: Rebecca A. O'Neal and Jeffrey Carbo Landscape Architects
7. Landscape architects design natural swimming pools. Unlike the aquamarine-colored pools of the past, a natural pool looks and sometimes acts like a natural pond, but also offers all the benefits of a chlorinated pool with less maintenance and harsh chemicals. A landscape architect will work with you to create a beautiful, all-natural backyard pool.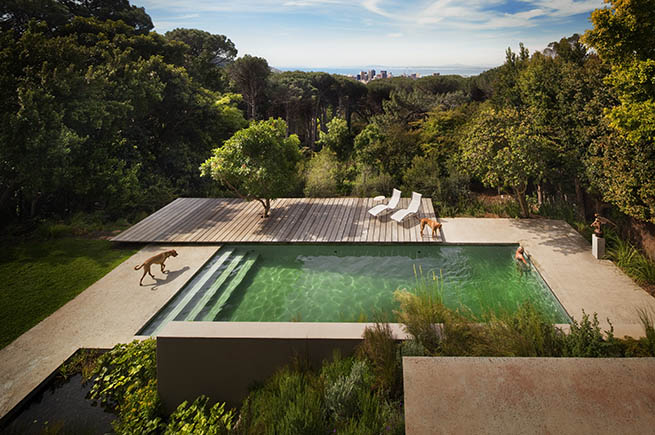 ASLA 2010 Honor Award, Residential Category, Bridle Road Residence, Rees Roberts & Partners / image: Scott Frances
8. Landscape architects can devise the perfect drip irrigation system. Drip irrigation systems water plants right at the root and serve as an efficient alternative to sprinkler systems. But an incorrectly-installed irrigation system can not only cost extra dollars on a monthly water bill, but it can also kill all of the new plants it's meant to be helping. Over-watering is a huge problem in many residential landscapes and one that can be easily avoided by hiring a landscape. Be sure to get a timer for maximum effectiveness.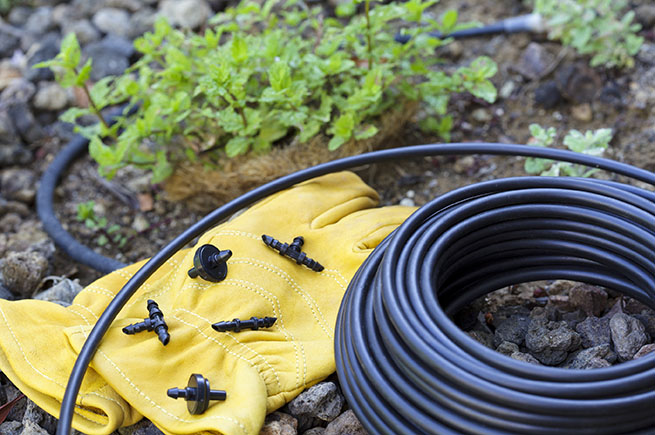 9. Landscape architects offer expertise from start to finish. Landscape architects will remain involved with the construction and follow through. What the homeowner may consider a long weekend project might actually take weeks.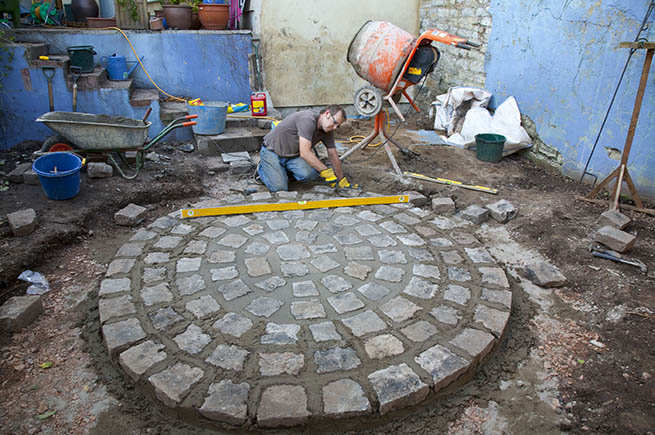 10. Landscape architects will design a landscape you will love. Landscape architects will deliver a finished project that you will love but also comply with regulations and codes. It will be a special place that you and your family and friends will enjoy for years to come.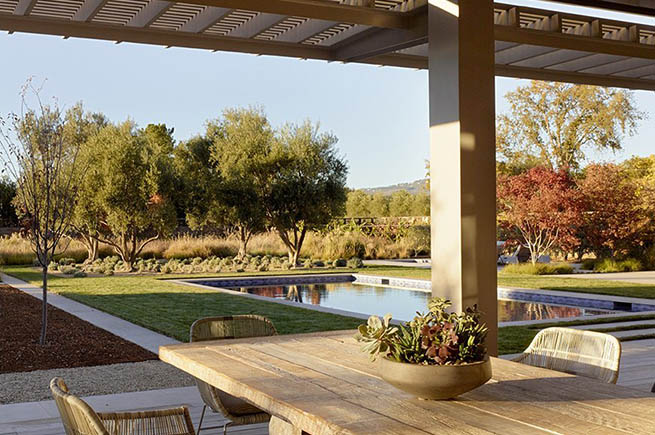 ASLA 2014 Honor Award, Residential Category, Vineyard Retreat, Scott Lewis Landscape Architecture / image: Matthew Millman Photography